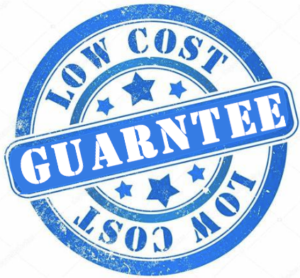 Does anyone like to hear those words from a potential customer?
In your business, you spend valuable time building a solution for a customer. They love the solution and it looks to be something that will end up saving them significant money.
Then it gets passed over to finance. "Let's get this out to bid!" After going to bid, the purchasing group, which is not supposed to involve the engineering group, evaluates something that looks like what you proposed and pays half the price. Not unexpectedly, the system fails, and the project dies.
Years back, Telaeris competed on a large RFID project that was put out on FedBizOps.gov (now Contract Opportunities) for Intermec RFID handheld devices. This was a $50K project that was nothing more than reselling hardware from Intermec. We ended up winning this project. Were we the lowest cost bid?  Maybe, but probably not.  Did we provide extra value?  Honestly, no.
Government agencies only need to decide which group provides "best value" to the government, which is subject to awarding to minority owned, women owned, disadvantage owned business, small businesses and a plethora of other factors. The entire value our our contribution was figuring out how to bid low enough that our status as a "certified small business" made it worthwhile for the agency to award us the contract.
We had done zero work cconvincing the end client of the need for the project.  We had not developed any software. The hardest part of the project was figuring how to ship the devices to Guam.
I felt guilty winning this project.
Somewhere out there, an engineer for a company had developed software to work on Intermec handhelds. A hardware engineer had sold the government on the need for this hardware. Both provided real value. We did not.
I understand that there are many arguments as to why commodity products like this should go out to bid. Incumbants can overprice the hardware. It gives the customer other options for business relationships in the future.
But for a first time solution, where a company creates and identifies the solution – both hardware and software, going out to bid is often unfair.
Customers might not even know the possibility of a solution.  They only know they have an itch that needs to be scratched.
This is often where real value is provided – how to solve this first problem. Engineers and other problem solvers use their very domain specific knowledge to identify great ways to bring value to the customer. In my view, this type of creative problem solving should be rewarded by both government and industry.
Unfortunately, very often the words that get uttered are "Lets get this out to bid."
You just might get a lower price. And you just might pay for it.
If you are fortunate to work with people and companies who are able to execute great ideas for your business – please reward them. We will all be better for it.